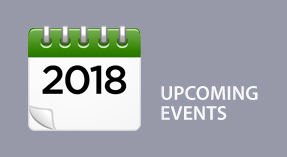 Employee Assistance Program
Phone: (844) 824-3273
Website: www.guidanceresources.com (UCI ID: UCIEAP3)
Download the UCI EAP Summary of Services/FAQ Flyer 
---

The Employee Assistance Program (EAP) is a no-cost, confidential assistance program to help address the personal issues faced by UCI faculty, staff, retirees and dependents at both the Campus and Medical Center. This service, staffed by experienced clinicians, is available by phone 24 hours a day, seven days a week. A Guidance Consultant will refer employees to a local, licensed therapist or to resources in the community.
As of July 1, 2015, this program is administered by ComPsych Guidance Resources.
Services Provided:
Confidential Counseling - Speak with highly trained master's and doctoral level clinicians who will listen to your concerns and refer you for in-person one-on-one counseling. The first 3 counseling sessions for each issue are 100% free and covered by EAP.  After the initial 3 EAP covered sessions, care may be transitioned to UC
Financial Information and Resources - Phone consultation with certified public accountants and certified financial planners.
Legal Support and Resources - Phone consultation with an attorney, who will refer you to a qualified attorney in your area for a free 30-minute session and 25% reduction in legal fees. 
Work-Life Solutions - Phone access to a work-life specialist who will and recommend qualified referrals to meet your needs in child and elder care, moving and relocation, making major purchases, college planning, pet care, and home repair.
Online Information - One stop for expert information on a variety of services. Tutorials and streaming videos on a number of topics, including wellness, smoking cessation, weight loss, grief, and parenting issues, are available.
Access Your Guidance Resources program 24 hours a day, 7 days a week:

1. Call 844.824.3273. You will speak to a master's or doctoral level professional, who will speak guide you to the appropriate services you require.
2. Visit Guidance Resources Online at www.guidanceresources.com and enter UCI's ID: UCIEAP3