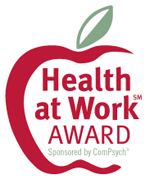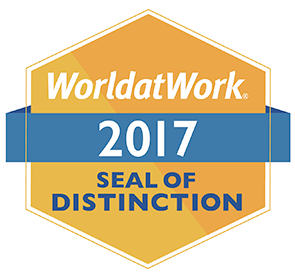 Drinking water is essential for your body to function normally as it prevents dehydration, flushes waste from our bodies, moves nutrients though our cells, and keeps our joints lubricated. Not only does water keep our bodies running smoothly, but it also helps us look and feel better by controlling our weight, increasing our energy levels, and moisturizing our skin. Water is a vital component to a healthy diet and is just one of the few steps that can lead us to a healthier and better lifestyle.

Need a Refill? Check out our new hydration stations!


Fast 
Free
Easy to use (automatic sensor!)

UCI is installing Hydration Stations around campus, providing filtered water for reusable containers. These hydration stations use state-of-the-art filtration technologies to process tap water by removing sediment, chlorine taste, and odor.

Refill your water bottles all around campus!


Located in over 20 new stations around campus including:

Student Center
Humanities Hall
Science Library Study Center
Rowland Hall
Engineering Tower                  
Langson Library       
And many more!                             

Click Here for More Detailed Map>
               

  

Eco-friendly Reusable Water Bottles
Help Save the Planet and Your Health
Did you know that each second 1,500 water bottles are being consumed in the US? That translates to billions of waste each year. Only 20 percent of bottles we use make it to the recycling bin and the rest are sent to landfills. Use of plastic water bottles adds to pollution and can take up to 450 years to decompose. Investing in a water bottle will help save the environment and keep you healthy and hydrated.

UC Irvine is loyally committed to encouraging environmental sustainability. As a way to promote this, UC Irvine's Facilities Management and Students 4 Sustainability have worked together and successfully installed hydration stations as a way to increase water consumption as well as reduce the use of plastic water bottles. Find the nearest one near you!
The Benefits of Water
Don't wait till you are thirsty to drink more water, by then you might already be suffering from dehydration. Dehydration can cause headache, fatigue, and lightheadedness. In addition to keeping your body happily hydrated, water will rejuvenate your body by:
Naturally moisturizing your skin for a healthy, glowing appearance
Helping you maintain a healthy weight
Boosting your energy levels
Lubricating your joints
Regulate your body temperature
Dissolving minerals and other nutrients
Flushing out waste
Taking the first steps: How much water should you drink?



The amount of water that you drink depends on a person's weight, activity level, and climate; however, a general rule of thumb is the "8 by 8" rule. You should drink eight 8-ounce glasses of water per day.

Another simple way to calculate your intake is to divide your weight (in pounds) by two. The number left is your water requirements in ounces. Or use the Human Weight Requirement Calculator.
Tips on Drinking More Water
Add lemons or limes to your water to add flavor
Eat water rich foods such as watermelon and tomatoes (both of these fruits are about 90% water weight)
Keep water always available by having a bottle near you
Make sure you stay hydrated while you exercise (before, during, and after)
Purchase a bottle the size of your water goal
Try making it a routine e.g. Drink a glass of water with each meal and between each meal
Change up the water temperature according to the outside temperature (e.g. drink cold water on hot days, warm water on cold days)
Substitute water in the place of soft drinks or soda
Add ice cubes to your water to chill- this improves the taste!
Utilize campus hydration stations, water fountains, and crooknecks for on-the-go access
Please email your feedback on these resources to ucirecycles@uci.edu. For more information, Click here.