Thanks to the over 1,900 UCI Faculty, Staff, and Retirees That Attended the 2017 UCI Wellness & Safety Fair and UC Walks Event at the UCI Campus
Wednesday, May 17, 2017
10:00 am - 1:30 pm
UCI Campus, Aldrich Park (near Langson Library)
Let Us Know What You Thought......
Did You Attend the 2017 UCI Campus UC Walks or Wellness and Safety Fair?
Complete an Evaluation Survey By May 31 For Your Chance to Win a Fitbit!
Recreate the Food From This Year's Event......
Did you enjoy the healthy snacks served at this year's Fair and UC Walks Event on Campus?
Our UCI Hospitality and Dining Chefs have shared their recipes so you can recreate your favorites at home. 
Download the healthy recipes by clicking on each image below:
UCI Campus Wellness and Safety Fair Event Highlights
Over 75 booths to get connected to UCI and community resources, programs, and discounts
Send a co-worker a Thank You Card at the 'Zotgrams' Station
Stop by the UCI Hospitality and Dining Service Farmers Market to enjoy free kettle korn, healthy chef-made snacks, and fresh produce to take home
Meet the UCI Wellness Ambassadors at the Ambassador Lounge
Enter to win one of the many raffle prizes
Stop by the UC Walks Start Line at Gateway Plaza Lower Level from 12 to 1 pm for the UCI Pep Rally with UCI Pep Band, Spirit Squads, and Peter the Anteater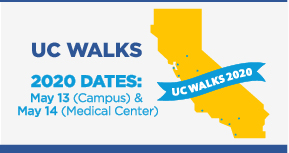 10:00 a.m. to 1:00 p.m.
Check-in and Start: Gateway Plaza Lower Level, near the Gateway Study Center and Langson Library
Download the 2017 UC Walks - UCI Campus Route Map >
All walkers will earn a 2017 UC Walks t-shirt (sponsored by UC health plan vendors), food samples, and a healthy bagged lunch.
Walks will start every 15 minutes beginning at 10 a.m. with the last walk leaving at 1 p.m.
Join our UCI Athletes and Coaches and Campus Reps as they lead you around the 1-mile Ring Road Loop.
Don't miss the Pep Rally with the UCI band and spirit squad at Gateway Plaza Lower Level starting at 11 am. Learn how to Zot, take a picture with Peter, and participate in a UCI cheer. The UCI Wellness Champions will also be hosting an instant recess break to get you warmed up for your walk. Stop by to meet, play a game and ride a tricycle with the UCI student organization supporting employee wellness.
Don't forget to show your UCI - UC Walks spirit by sharing photos of you and your colleagues on Twitter, using #UCWalks. UCOP will post a collection of #UCWalks photos from all UC Locations on UCnet after the event.

For more information about the Systemwide UC Walks Event or to register for the UC Walks Event at the UC Irvine Medical Center >
See what participants said about last year's event:
"My co-workers and I enjoyed it a lot! It was a fun way to make you aware of your health, wellness, and fitness. I am looking forward to next year's event!"
"I really enjoyed the Fair! I am grateful to work in a community that values health and wellness."
"This is always a phenomenal event! I learned a lot about resources available to me. I also got to taste food from potential caterers on campus. Loved the farmers market and Zot Gram thank you cards."