Audio Video Library
| | |
| --- | --- |
| | Take advantage of the library of Wellness information available when you need it. |
Wellness Videos
UCI Wellness Adds Up Video Library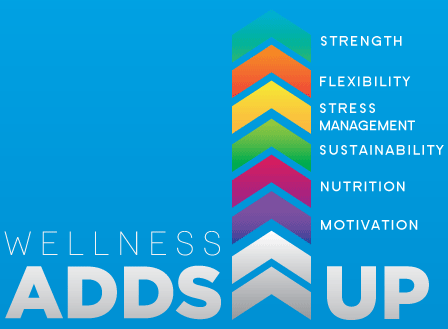 Educational and activity videos created for and by UCI on a wide variety of health and wellness topics. Start improving your mind, body, spirit and environment, one short video at a time.
UCI Wellness You Tube Channel
Recorded videos from past UCI Wellness workshops.
UCI Online Exercise Guide
Interactive reference tool that describes how to perform resistance training exercises. Search by exercise, muscle, body part, or ARC Location.
UC TV
University of California Television (UCTV) is a non-commercial channel featuring 24/7 programming from throughout the University of California.
Ergonomics SmartMoves
Presented by Kaiser Permanente, This quick interactive ergonomics check will help you set up your workstation at home and work as well as help provide stretches to help alleviate pain from repetitive motion and inactivity.

Instant Recess: 5-Minute Physical Activity Break
This 5-minute group physical activity break has been developed by the Los Angeles County Department of Public Health and UCLA's School of Public Health to encourage regular physical activity participation in the workplace. This fun, low-impact group activity, for use at meetings and events or with work groups, supports group participation with simple aerobic dance/calisthenic movements done to music and was specifically designed to accommodates all shapes, sizes and abilities and is appropriate for large or small groups.

Health Talks Online
Interactive, live Health Talks with Kaiser Permanente experts as they share the latest tips about healthy living. Ask questions and learn from others as we explore current health topics. Health Talks Online are presented live the first Wednesday of every month at 12:30 pm. Recordings can be viewed at any time.

Health Videos and Podcasts
Information on Health Topics from A to Z, tips, advice, and guided imagery audio programs are available to watch and learn at any time from Kaiser Permanente.
Webinars on Demand
Employee Assistance Program: Worklife and Wellness Webinars
Bright Horizons: Parenting, Worklife and Caregivers Webinars
Guided Imagery
Guided imagery is a type of relaxation exercise designed to engage your mind, body, and spirit. The Guided imagery programs in this audio library* are gentle, but powerful.  All you have to do is settle in, relax, and listen.
*The above guided imagery audio programs were produced by Health Journeys and taken from the
Kaiser web site
. Health Journeys makes holistic health tools that teach healing and wellness practices, including guided imagery and meditation tapes, CDs, books, and software.
Visit the Health Journeys Web site
to check out their selection of products and get member discounts.